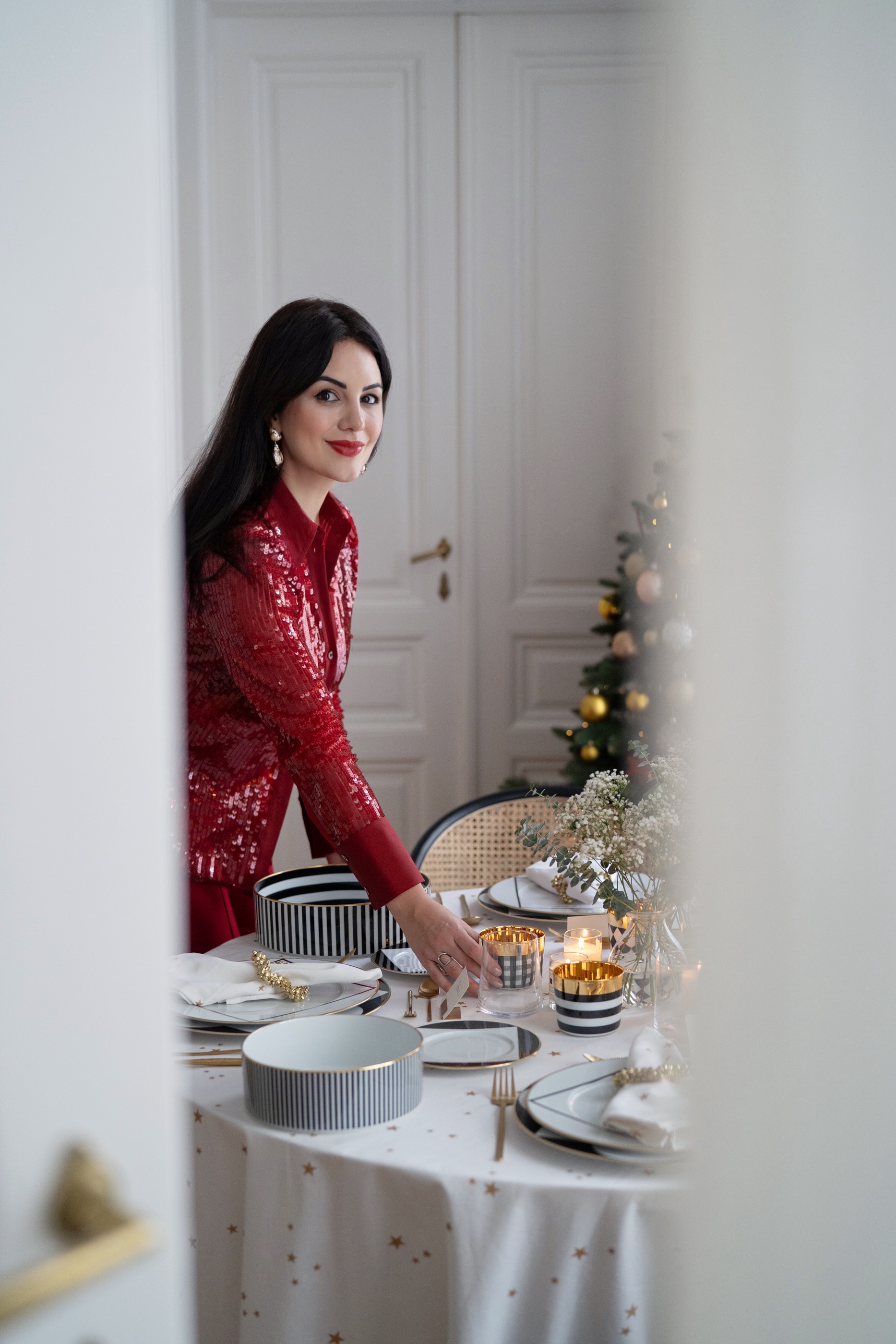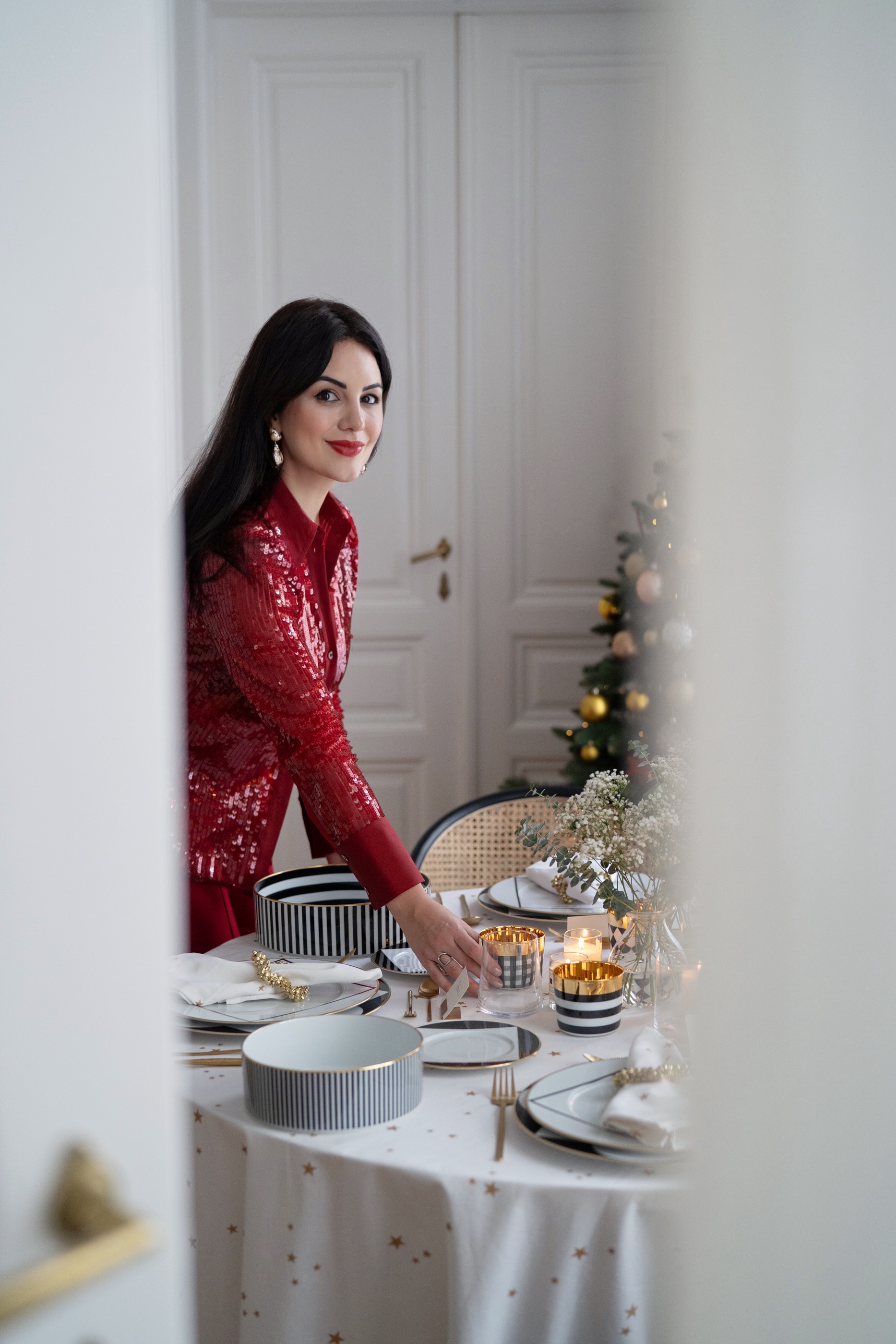 This year I'm looking forward to the festive season more than ever. Blessed and grateful for all the bad and good things that have happened this year— because now when I look back, everything happened for a reason.
Moving to my new home in June was one of the most stressful projects I've had in years, but the reward was as good as I could have imagined.
If you are hosting a Christmas party, holiday brunch or dinner party— you will need a delicious menu, some holiday goodies, unforgettable cocktails and some beautiful decorations.
I love decorating my new home seasonally, especially decorating the dining table. Today, I am excited to share with you my festive dining table decoration with SIEGER by FÜRSTENBERG porcelain and SIEGER by Ichendorf glasses.