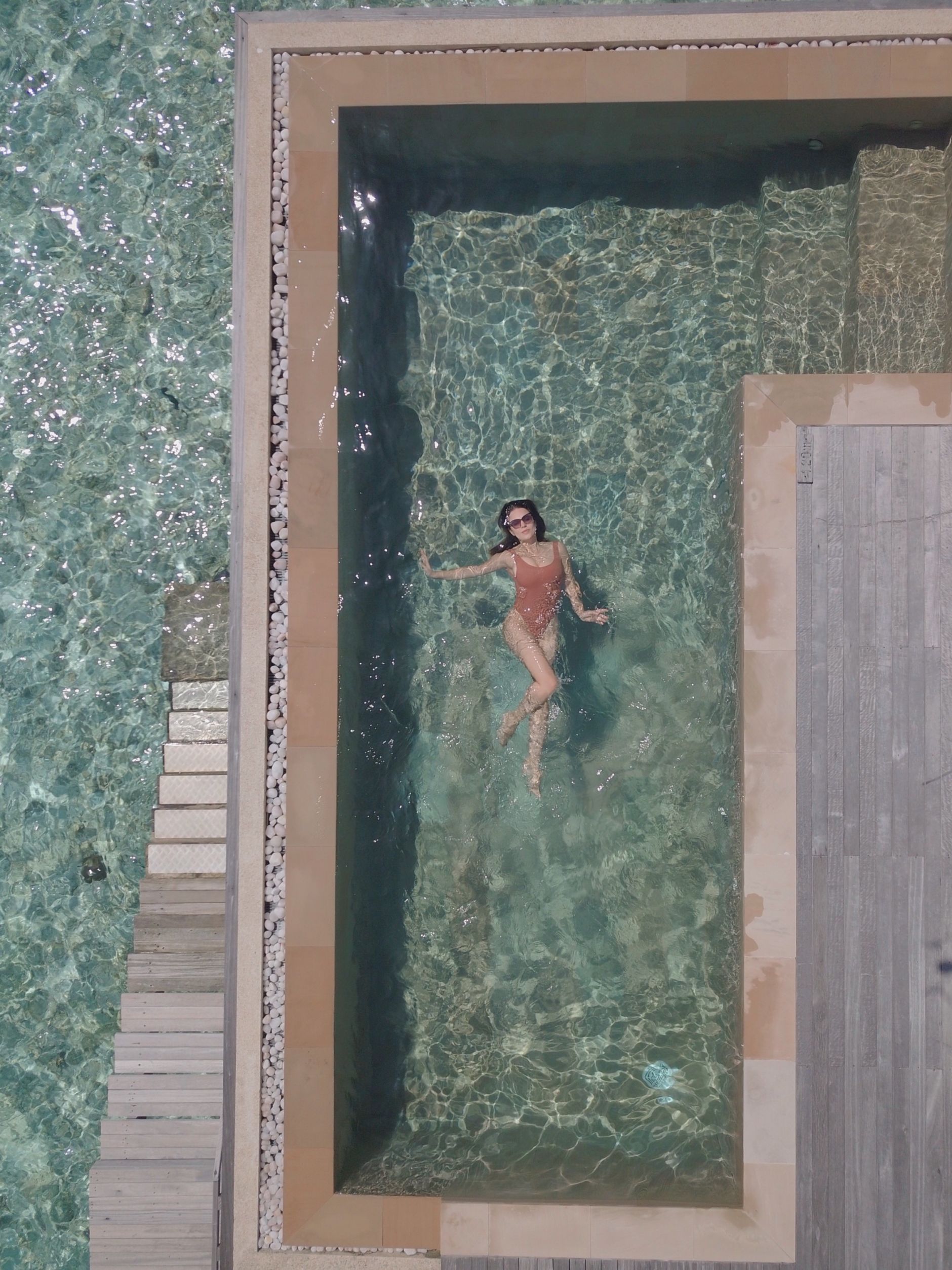 A perfect and sophisticated tropical minimalism: clean lines, wooden water villas and all white beach front pool area overlooking the 50-shades-of-blue Indian ocean. The ultimate dream honeymoon destination.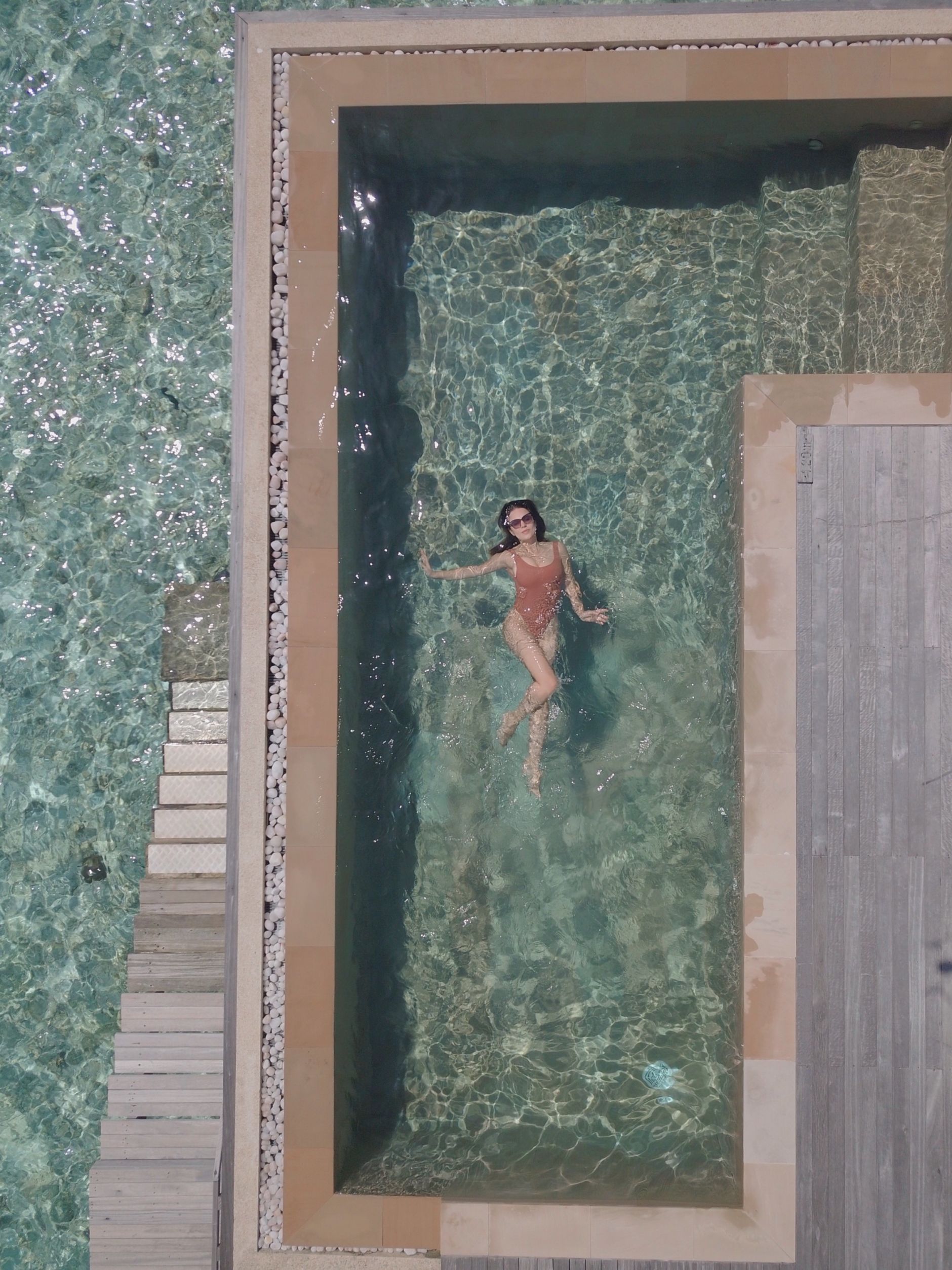 New week, new hotel review from the Maldives. Right after we checked out from Soneva Fushi, first we flew to Malé International Airpot (MLE) in order to take the seaplane transfer to COMO Maalifushi.
On our arrival to MLE, we were greeted by the friendly COMO Maalifushi staff with welcome drinks and snacks. While waiting at the relaxing COMO Maalifushi lounge for the seaplane transfer, a staff member took care of our check-in. After a spectacular 60-minute seaplane flight from Malé, we arrived to the resorts Jetty Arrival and the view over COMO Maalifushi was already surreal.