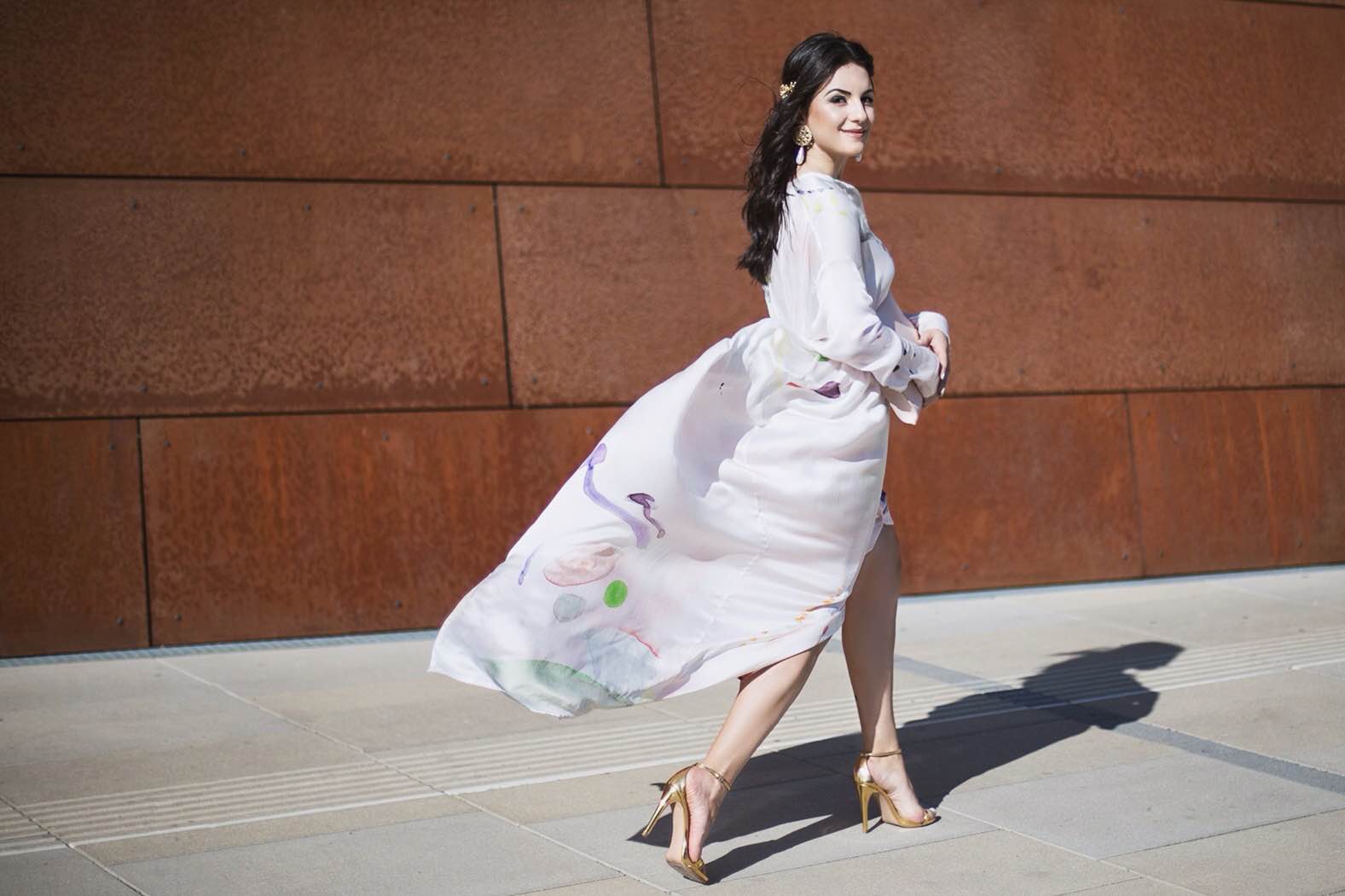 "To Succeed, you must reach for the stars, and let your imagination find its own path"
― In Arabian Nights: A Caravan of Moroccan Dreams
In this oversized digitally printed silk tunic dress, I felt like Scheherazade from The Arabian Nights story. The dress is so light and slick, that at first glance it looks very simple but yet very fancy. Designed by the Austrian fashion label GON, this dress among others can be rent at Moiree. Hence, Moiree is an exclusive fashion rental service with direct home delivery. Every customer has the chance to rent dresses and also to complete the outfit with selected designer accessories for special occasions like weddings, summer and graduation parties or gala evenings.